WELCOME TO THE RO COMMUNITY
JOIN US
Ruby Olive is a brand that is more than just a product

We're about building a supportive community of likeminded women. Which is why we LOVE this group and the AMAZING women in it. We love that the women in our community not only support us with ideas and feedback…but they continually support each other as well.  
One of the purposes of this group is that we want YOU, our beautiful tribe, to help us be our designers and we want YOU to help us decide what we produce.  We value your honesty too…like really value it!  We don't get offended by constructive criticism either…promise!
We also post exclusive secret sales and sneak peeks of upcoming newness. 
P.S. We have a weekly theme which is posted by one of our members on a Saturday. If you would like to be a weekly host get in touch with us and we'll add you to the group schedule.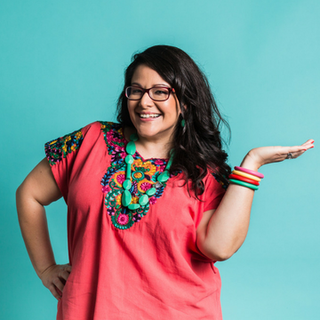 I expected this week to be fun, I didn't expect it to touch my heart the way it has. I have developed a theory...I think Skye has magical dust that she mixes into the jewels that calls to people with big, beautiful hearts. They answer the call and wear the jewels and shine even more than they normally would! Pretty sneaky, Skye Anderton, but I have figured it out, haven't I? I love you ROckstars! ❤️💜❤️ Hope T

Some of the amazing women in our community that have become our customer models