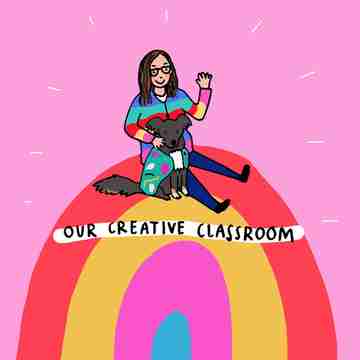 It is our absolute pleasure to introduce you to Ceri of @ourcreativeclassroom on Instagram. We ADORE Ceri's bubbly and friendly disposition - she is seriously like a human ray of sunshine! Ceri is a teacher / creator / writer / editor / podcaster / mental health advocate / lanyard lover / Jack (or Jill) of all trades!  Ceri's podcast and magazine 'Wine With Teacher' are incredible and we highly recommend you check them out. We couldn't be more excited to have Ceri as our very FIRST guest lanyard designer.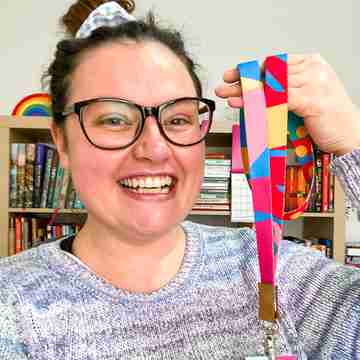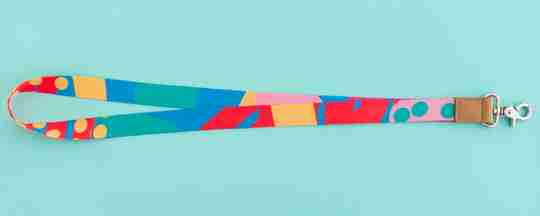 Say HELLO To Ceri's Lanyard!
This fabulous lanyard was designed in collaboration with Ceri, incorporating her fun and bright logo colours, along with shapes that she loves. Together, we brought Ceri's dream lanyard to life and we couldn't be more excited.
A huge big THANK YOU to the wonderful Ceri for collating and publishing the above  testimonials in her Magazine 'Wine With Teacher'.  We have enjoyed every moment of this collab and we hope YOU love the very special lanyard we've created!