Our five fabulously fun Hibiscus necklaces have been some of our most popular styles, and for good reason too.  
They sit neatly on the chest and add a gorgeous splash of colour to any outfit. Wear them with a plain casual top and jeans to
add some fun to a day outfit, or pair them with a more occasional top or dress for something a bit more special.
FEATURES: All colours and versions of the Hibiscus Necklace are fully adjustable,
meaning you can wear them at the length YOU like, and adjust them according to your outfit.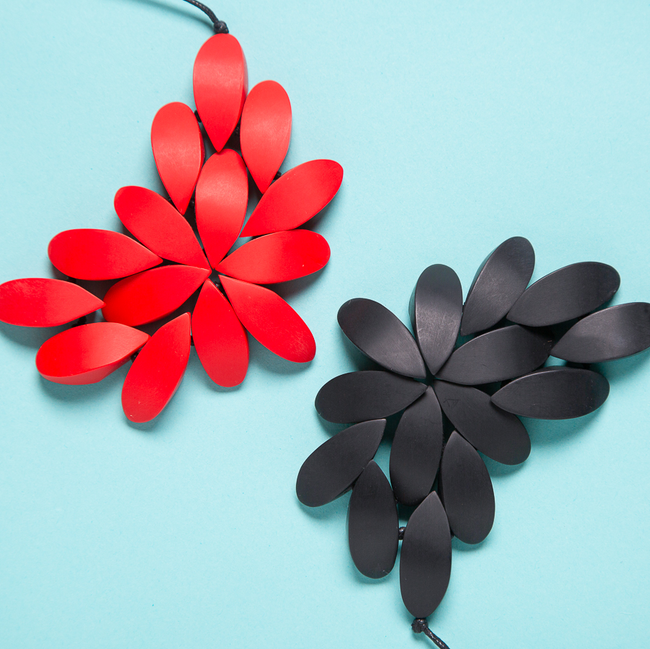 Hibiscus Plain Necklace (Red & Black)
Hibiscus Necklace
(Multi)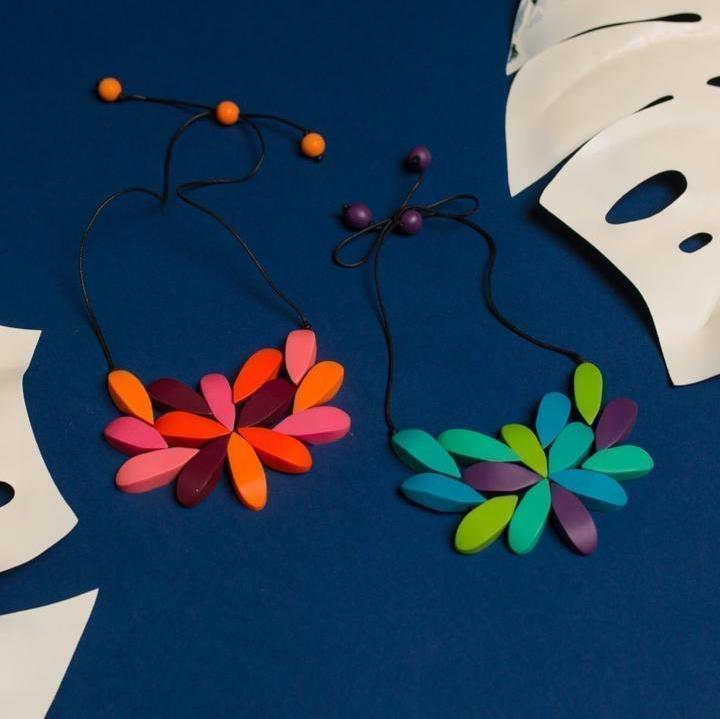 Wonderland Hibiscus Necklace (Blue & Pink)

WHAT PEOPLE ARE SAYING ABOUT US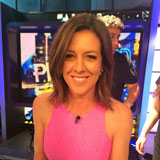 "I love love love my Ruby Olive necklace. It's perfect if, like me, you're a busy mum who needs something simple to lift an outfit. My girlfriends will now be getting Ruby Olive goodies for their birthdays after I've discovered this gorgeous company. Love the designs and love the girls behind it."

Gorgi Coghlan - Channel Ten presenter



"I got your wonderful box of joy this morning….they are really amazing"
Naomi Simson - Founding Director of Red Balloon

'I just thought I would send you an email to let you know how happy I am with my purchases!! I only processed the order yesterday morning, and the delight I got when it arrived this morning was so great. If only more online stores were like you guys! I'll be sure to get the word out about how awesome you guys are.'

Joan Beavis

WHY PEOPLE

LOVE

RUBY OLIVE
FREE SHIPPING ON ORDERS $75+ AUS | $100+ INTERNATIONALLY
60 Day Money Back Guarantee
The 100% No-Risk Promise

Order with confidence!

Our 60 Day LOVE Guarantee

Order your Ruby Olive jewels today and if they're not quite right send them back within 60 days* and we'll refund your money - no questions asked.  
It's our 60 day LOVE guarantee. There's absolutely no risk in giving it a try.  
*item needs to be unworn and still be in the original packaging to be eligible for a return
Ruby Olive Jewellery is one of Australia's favourite colourful jewellery brands. It was started by Chief Dreamer, Skye Anderton, back in 2010 with a vision to create fabulously fun jewellery that puts smiles on faces.   
We are passionate about our vibrant community and our RO family of customers. We get our jollies from creating affordable, distinctive and fun pieces that inspire confidence and inject shots of joyful energy into whoever wears them.  

Ruby Olive is Skye's grandmother, and this journey has been dedicated to her.
QUESTIONS? WE'RE HERE TO HELP